In the past couple years, the US Air Force has changed its Reserve Officer Training Corps (ROTC) scholarship program. These changes affect who is offered scholarships and how much money they receive.
Fewer Air Force ROTC Scholarships for High School Students
Starting in 2022, the Air Force reduced the number of scholarships awarded to high school seniors through the Air Force ROTC High School Scholarship Program (HSSP). In past cycles, they had selected around 1,000 high school students a year for scholarships. Now there are around 500 scholarships a year for high school seniors heading to college.
But the scholarships may be worth more. Before, students received one of three different types of scholarships. These different types covered varying amounts of tuition, with only a small number of students earning a full tuition scholarship.
Now the only scholarship available through the HSSP is a Type 1. This which pays full (100 percent) college tuition and fees at any college associated with an Air Force ROTC unit. Type 1 scholarship selectees also get a monthly stipend (amount varies by class year) and a book allowance. 
More Scholarships for Current Air Force ROTC Cadets
At the same time, the Air Force increased the number of scholarships for current college students and Air Force ROTC cadets. These students fall under the In-College Scholarship Program (ICSP). 
Type 1 ICSP scholarships pay for full tuition and fees at colleges with an Air Force ROTC unit, plus a monthly stipend and book allowance. These scholarships are for cadets pursuing a technical major.
Type 2 scholarships pay up to $18,000 per year, plus a monthly stipend and book allowance at a college with an Air Force ROTC unit. This award does not depend on the cadet's academic major.
If you are already in college, but are not in Air Force ROTC, contact the AFROTC detachment at your college or at the unit where your college has a cross town agreement. Use this Air Force ROTC College Locator Tool for more information.
General Charles McGee Leadership Award
The General Charles McGee Leadership Award (CMLA) is a new scholarship for students who are already Air Force ROTC cadets. They must be approved for the final two years of the AFROTC program (Professional Officer Course). This scholarship pays $18,000 per year for the final two years of undergraduate studies. Cadets may convert their award for a $10,000 per year award for on-campus housing. 
Students interested in either Air Force or Space Force commissions are eligible for the In-College Scholarship Program and the General Charles McGee Leadership Award.
Improving Your Chances for an Air Force ROTC Scholarship
What do these changes in the Air Force ROTC scholarship mean for high school students? The selection rate for Air Force ROTC scholarships will be much lower for high school seniors than in the past. Students selected will have high quality application packages – with high test scores AND strong grades in rigorous classes AND outstanding fitness test scores AND a demonstrated history of leadership.
The AFROTC interview will continue to be a key part of the scholarship application. Be ready to explain how you have prepared and why you want to be part of the Air Force or Space Force.
Make sure you submit your online application and complete the additional documents before the Air Force ROTC Scholarship Board deadline.
Questions about Air Force ROTC?
If you read through the HSSP Applicant Guide and still have questions, reach out to the staff of an Air Force ROTC unit at one of the colleges you're applying to. But remember you are creating an impression; so be professional and show that you've done your homework. I'd recommend starting with an email, since that gives you a chance to think through what you're asking before hitting send.
At Admissions Decrypted, I work to guide students through the college application process. This includes ROTC Scholarship applications. If you want help with your application (including essays and practice interviews) please reach out.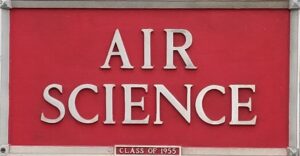 Bottom Line
These changes prioritize cadets with a demonstrated ability to handle college academics and military requirements, including fitness tests, air science courses, and military training.
Scholarship decisions (and the decisions about who becomes an Air Force or Space Force officer) will depend on long-term performance, not on test scores, high school grades, and a short interview.
One AFROTC staff member indicated that cadets awarded ICSP scholarships tend to have higher retention than cadets selected for scholarships in high school. They have first hand experience with the Air Force or Space Force, since instead of relying on recruiting videos and a brief unit tour.
This all means that students who don't get an Air Force ROTC scholarship in high school, shouldn't give up. They should reach out to the unit at the college where they enroll to find out how to join the ROTC unit. (This is actually true of all college ROTC programs, not just the Air Force.) Then they should work hard to perform well as a cadet and as a college student.